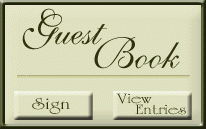 ON GOOGLE     there is a    FRAUDULENT  Link.    

We are not associated with any Charity Organization, and Nemours Jean-Baptiste, Jr. Band

 of NEMOURS POULARD. 

                 Official Website

(approved by the family)

            61 Years of Compas Direct

Attention: MOISE BLANCHARD AND NEMOURS POULARD

We are not associated with any Charitable Organization, the MUSIC SCHOOL, the Group of NEMOURS JEAN BAPTISTE de NEMOURS POULARD, and "FONDATION NEMOURS JEAN BAPTISTE founded by Moise Blanchard and Nemours Poulard – Ville De Port-Au-Prince, Ouest, HAITI".

The Legal Family of the Late Maestro Nemours Jean-Baptiste